Public Drop-Off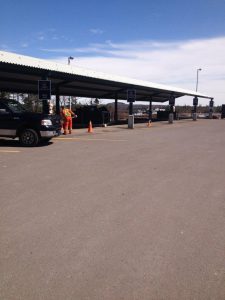 Some waste types are not accepted for collection at the curb. Proper disposal of hazardous and bulk waste is important. CNWM urges all residents in Central Newfoundland to take advantage of our drop-off service.
For business drop-off information, see Commercial Services.
Some materials can be dropped off for free while others incur a fee. Dropping off material—whether free or for a fee—requires a CNWM Card, which you can obtain at any of our sites.
Please do not dump, burn or bury this waste—it can be harmful to people, animals and the planet.
Fines of up to $10,000 can be issued for illegal dumping.
Residents can bring the following materials to the public drop-off area at the Central Regional Waste Management site or a transfer station during regular hours of operation.
What's Accepted